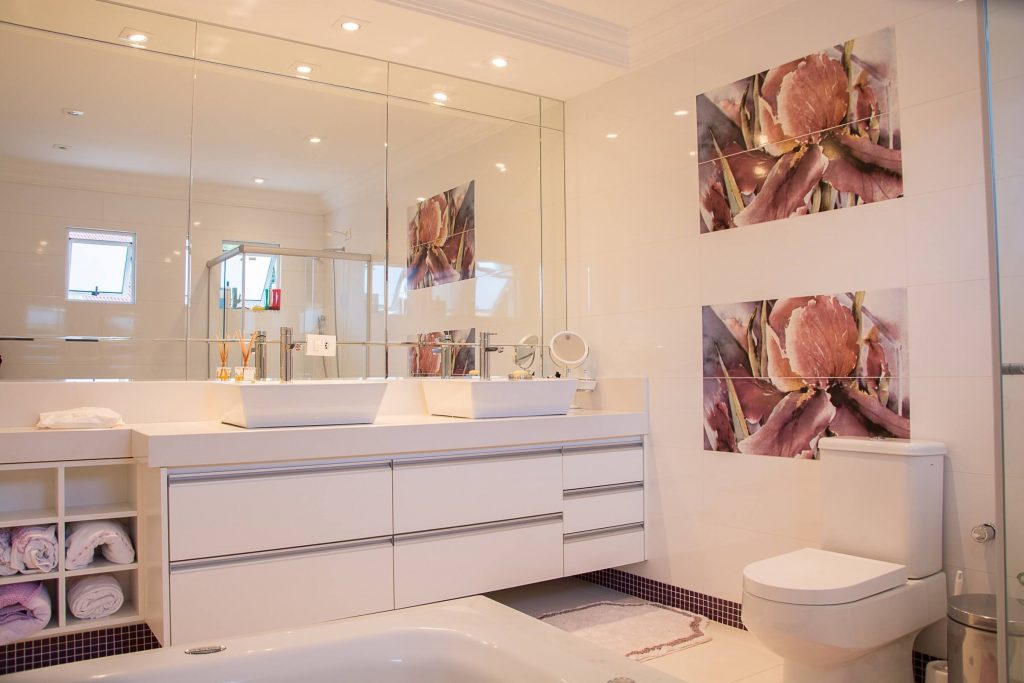 Do you get irritated every time you enter your bathroom? Chances are – your bathroom needs renovation or a facelift.
A Bathroom is an excessively-used room in your house where you spend a vital amount of time, relaxing and looking after your personal cleanliness. Nonetheless, after extended use, the bathrooms fixtures like taps, sink or the shower cubicle might fall apart. Therefore, if you are considering bathroom renovation, this blog is perfect for you! We have made a list of where to splurge and where to save while going for a bathroom renovation.
Where to Splurge?
1.Taps :- Taps should be strong and robust. So, rather than spending on rubber washer taps, go for taps with ceramic discs. Being an extremely durable material, ceramic will help the taps to withstand high temperatures and make them immune to cracks.
2.Composite Showers :- If you are somebody who loves long and relaxing showers, cast-stone showers are for you. Cast-stone is an incredibly durable material that prevents wear and tear in the long run and is great at holding water temperature. And what's best is, any scratches on cast-stone can easily be cleaned out.
3.Furniture :- It is very crucial to have a good storage unit in your bathroom. With the never-ending need for shampoos, towels, conditioners and other bathroom essentials, it is a wise decision to invest in a storage or cabinet unit that can resist high temperatures and the harsh environment of your bathroom.
4.Shower Cubicles :-Shower cubicles might seem to be expensive, but the added glass protection and reduced cleaning experience will surely be worth it. Thicker glass is less likely to get damaged or cracked. Therefore, when you choose a shower enclosure, ensure that you go for at least 8-10mm on flat panels and 6-8 mm on curved glass.
Where to Save?
1.Tiles
These days, with the advancement of printing technology, you don't even have to invest in the expensive posh tiles anymore! A wide range of faux and mosaic tiles are available in the market, that looks as good as the expensive ones. This way, you can save plenty of your cost without even compromising with the look.
2.Lighting
This is a significant aspect of a bathroom renovation that is often ignored. But, that doesn't mean you go totally over the top for your lighting installations. Even an appropriate dimmer switch that can change the intensity and temperature of the light with touch will serve the purpose.
We are working hard to bring a modern yet stylish Bathrooms Melbourne experience right here at JLT Renovations. We're building on the brand recognition gained through years of providing great customer service over decades with one mission being to provide exceptional value for money when it comes time that your privacy needs.
Hiring a professional contractor for your bathroom renovation in Melbourne will reduce the likelihood of failures ensuring that your budget and schedule is kept intact. Trust the experts of JLT Renovations with your bathroom remodel and contact us today to discuss all your dream ideas. Turn your bathroom renovation dreams into reality by booking a consultation with us. Call us at 1300 400 939 or drop us an email at contact@jltrenovations.com.au.